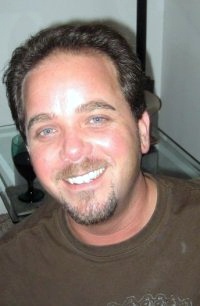 Nathan McCarter
423-552-4310
Online w/Nathan
Nathan McCarter's Education & Experience
2001 - 2017+ Owner/Therapist Professional Therapeutic Massage Practice
McCarter Massage & Bodywork - 705 E. Church St. Ste C Greeneville, TN 37745
(423) 639-4310 TN Massage License #1145 Establishment Lic # 628
2009 - 2017+ Licensed Massage Therapist ~ Massage Envy Cherokee Plaza
5508 Kingston Pike, Knoxville, TN (865) 330-2322
2016 - 2016 Acupressure for Common Complaints - 15 hours CEU Knoxville, TN
with Charles West, LMT December
2016 - 2016 TN Law and Ethics CEU - Knoxville, TN Provider: Charles West, LMT
2014 - 2014 Certified Reiki Master - CEU 20hours w/Dr. Ed Bolden Arbor College - School of Massage
2014 - 2014 TN Law and Ethics CEU - Knoxville, TN Provider: Dr. Ed Bolden
October 2014 for 2013 - 2014 Cycle
2012 - 2012 TN Law and Ethics CEU - Knoxville, TN. Provider: Charles West, LMT
December 2012 for 2011 -2012 Cycle
2012 - 2012 World Massage Conference. CEU's 40 hours from over 50 of the worlds
top massage experts with live online presentations.
2012 - 2012 Hot Stone Therapy Certification - 16 Hours CEU's Certificate
2011 - 2011 First Annual American Massage Conference - May 20-22 Atlanta Georgia
2010 - 2010 TN Law and Ethics CEU - Knoxville, TN. Provider: Charles West, LMT
For 2009 -2010 Cycle
2006-present Professional Member / Certified Bodywork Therapist ABMP
Associated Massge & Bodywork Professionals
2006 - 2010 B.S. Allied Health Leadership ~ ETSU Johnson City, TN
East Tennessee State University
2005 - 2005 Certified WATSU® Practitioner Worldwide Aquatic Bodywork Association
2003- 2003 CEU's 50 Hours Watsu - completion of 200 required hours.
October Basia Szpak WABA Certified Instructor. Phoenix, AZ
2003 -2003 CEU's 50 Hours WATSU III
July Florida Keys ~ Minakshi's Island Aquatic Studio
2002-2002 CEU's 50 hours WATSU I
June/July CEU's 50 hours WATSU II
Minakshi ~ WABA Certified Instructor Marathon, FL
2001-2001 CEU's 24 Hours Foot Reflexology
May Atlanta School of Massage Atlanta, GA
Certified Instructor- Helen Jo WhiteHawk.
2001-2003 Professional Member of AMTA
American Massage Therapy Association. Website
2000-2000 CEU's Massage of Infants and Children
Tennessee Institute of Healing Arts - Chattanooga, TN
1999-1999 JURLIQUE Atlanta Regional Conference
Pure Products ~ Effective Treatments
1999-2000 Member: Tennessee Massage Therapy Association.
1998- 2001 Madison Day Spa - Greeneville, TN
Licensed Massage Therapist, Spa Therapies,
Customer & Guest Relations, Retail Sales.
1997-1997 Humanities Center Institute of Allied Health, School of Massage
Curently Called CORTIVA Institute
625 Hour Class entitled: Therapeutic Applications of Massage
Which included but not limited to: Anatomy, Physiology,
Massage Theory, Applications, Massage Law, Hydrotherapy,
Allied Modalities, and much more.
1994-1997 Production Team Member / Safety Representative
Bendix Atlantic Inflator Company (BAICO) Knoxville, TN
1990-1994 Assistant Manager, Server and Bartender
Cactus Jacks Southwestern Eatery - Gatlinburg, TN
1989-1991 Photographer, Sears Portrait Studio Knoxville, TN
1986-1990 Class of 1990 Fulton High School, Knoxville, TN.
Honors - National Vocational Technical Honor Society.